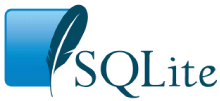 *** DRAFT ***
SQLite Release 3.29.0 (Pending)
Improved optimization of AND and OR operators when one or the other operand is a constant.
Added the "sqlite_dbdata" virtual table for extracting raw low-level content from an SQLite database, even a database that is corrupt.
Enhancements to the CLI:

Add the ".recover" command which tries to recover as much content as possible from a corrupt database file.
A complete list of SQLite releases in a single page and a chronology are both also available. A detailed history of every check-in is available at SQLite version control site.
*** DRAFT ***