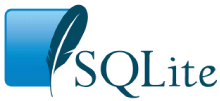 *** DRAFT ***
SQLite Release 3.24.0 (Pending)
Add support for PostgreSQL-style UPSERT.
Enhance ALTER TABLE so that it recognizes "true" and "false" as valid arguments to DEFAULT.
Added the sorter-reference optimization as a compile-time option. Only available if compiled with SQLITE_ENABLE_SORTER_REFERENCES.
A complete list of SQLite releases in a single page and a chronology are both also available. A detailed history of every check-in is available at SQLite version control site.
*** DRAFT ***