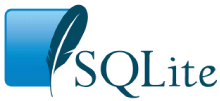 *** DRAFT ***
SQLite Release 3.19.0 (Pending)
When using an index on an expression, try to use expression values already available in the index, rather than loading the original columns and recomputing the expression.
Enhance the flattening optimization so that it is able to flatten views on the right-hand side of a LEFT JOIN.
Use replace() instead of char() for escaping newline and carriage-return characters embedded in strings in the .dump output from the command-line shell.
Avoid unnecessary foreign key processing in UPDATE statements that do not touch the columns that are constrained by the foreign keys.
On a DISTINCT query that uses an index, try to skip ahead to the next distinct entry using the index rather that stepping through rows, when an appropriate index is available.

Bug Fixes:

Fix a problem in PRAGMA integrity_check that was causing a subsequent VACUUM to behave suboptimally.
Fix the PRAGMA foreign_key_check command so that it works correctly with foreign keys on WITHOUT ROWID tables.
Disallow leading zeros in numeric constants in JSON. Fix for ticket b93be8729a895a528e2.
Disallow control characters inside of strings in JSON. Fix for ticket 6c9b5514077fed34551.
Limit the depth of recursion for JSON objects and arrays in order to avoid excess stack usage in the recursive descent parser. Fix for ticket 981329adeef51011052.
A complete list of SQLite releases in a single page and a chronology are both also available. A detailed history of every check-in is available at SQLite version control site.
*** DRAFT ***