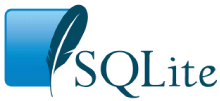 *** DRAFT ***
SQLite Release 3.23.1 On 2018-04-10
Prior changes from version 3.23.0 (2018-04-02):
Add the sqlite3_serialize() and sqlite3_deserialize() interfaces when the SQLITE_ENABLE_DESERIALIZE compile-time option is used.
Recognize TRUE and FALSE as constants. (For compatibility, if there exist columns named "true" or "false", then the identifiers refer to the columns rather than Boolean constants.)
Support operators IS TRUE, IS FALSE, IS NOT TRUE, and IS NOT FALSE.
Added the SQLITE_DBSTATUS_CACHE_SPILL option to sqlite3_db_status() for reporting the number of cache spills that have occurred.
The "alternate-form-2" flag ("!") on the built-in printf implementation now causes string substitutions to measure the width and precision in characters instead of bytes.
If the xColumn method in a virtual table implementation returns an error message using sqlite3_result_error() then give that error message preference over internally-generated messages.
Added the -A command-line option to the CLI to make it easier to manage SQLite Archive files.
Add support for INSERT OR REPLACE, INSERT OR IGNORE, and UPDATE OR REPLACE in the Zipfile virtual table.
Enhance the sqlite3changeset_apply() interface so that it is hardened against attacks from deliberately corrupted changeset objects.
Added the sqlite3_normalize() extension function.
Query optimizer enhancements:

Bug fixes:

Additional fixes for issues detected by OSSFuzz:
Changes in this specific patch release, version 3.23.1 (2018-04-10):
Fix two problems in the new LEFT JOIN strength reduction optimization. Tickets 1e39b966ae9ee739 and fac496b61722daf2.
Fix misbehavior of the FTS5 xBestIndex method. Ticket 2b8aed9f7c9e61e8.
Fix a harmless reference to an uninitialized virtual machine register. Ticket 093420fc0eb7cba7.
Fix the CLI so that it builds with -DSQLITE_UNTESTABLE
Fix the eval.c extension so that it works with PRAGMA empty_result_callbacks=ON.
Fix the generate_series virtual table so that it correctly returns no rows if any of its constraints are NULL.
Performance enhancements in the parser.

Hashes:

SQLITE_SOURCE_ID: "2018-04-10 17:39:29 4bb2294022060e61de7da5c227a69ccd846ba330e31626ebcd59a94efd148b3b"
SHA3-256 for sqlite3.c: 65750d1e506f416a0b0b9dd22d171379679c733e3460549754dc68c92705b5dc
A complete list of SQLite releases in a single page and a chronology are both also available. A detailed history of every check-in is available at SQLite version control site.
*** DRAFT ***