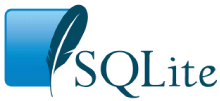 *** DRAFT ***

#define SQLITE_MUTEX_FAST             0
#define SQLITE_MUTEX_RECURSIVE        1
#define SQLITE_MUTEX_STATIC_MAIN      2
#define SQLITE_MUTEX_STATIC_MEM       3  /* sqlite3_malloc() */
#define SQLITE_MUTEX_STATIC_MEM2      4  /* NOT USED */
#define SQLITE_MUTEX_STATIC_OPEN      4  /* sqlite3BtreeOpen() */
#define SQLITE_MUTEX_STATIC_PRNG      5  /* sqlite3_randomness() */
#define SQLITE_MUTEX_STATIC_LRU       6  /* lru page list */
#define SQLITE_MUTEX_STATIC_LRU2      7  /* NOT USED */
#define SQLITE_MUTEX_STATIC_PMEM      7  /* sqlite3PageMalloc() */
#define SQLITE_MUTEX_STATIC_APP1      8  /* For use by application */
#define SQLITE_MUTEX_STATIC_APP2      9  /* For use by application */
#define SQLITE_MUTEX_STATIC_APP3     10  /* For use by application */
#define SQLITE_MUTEX_STATIC_VFS1     11  /* For use by built-in VFS */
#define SQLITE_MUTEX_STATIC_VFS2     12  /* For use by extension VFS */
#define SQLITE_MUTEX_STATIC_VFS3     13  /* For use by application VFS */

The sqlite3_mutex_alloc() interface takes a single argument which is one of these integer constants.
The set of static mutexes may change from one SQLite release to the next. Applications that override the built-in mutex logic must be prepared to accommodate additional static mutexes.
See also lists of Objects, Constants, and Functions.
*** DRAFT ***