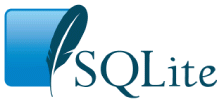 Small. Fast. Reliable.
Choose any three.
SQLite Release 3.8.8.3 On 2015-02-25
Fix a bug (ticket 2326c258d02ead33) that can lead to incorrect results if the qualifying constraint of a partial index appears in the ON clause of a LEFT JOIN.
Added the ability to link against the "linenoise" command-line editing library in unix builds of the command-line shell.
SQLITE_SOURCE_ID: "2015-02-25 13:29:11 9d6c1880fb75660bbabd693175579529785f8a6b"
SHA1 for sqlite3.c: 74ee38c8c6fd175ec85a47276dfcefe8a262827a
Prior changes from version 3.8.8.2 (2015-01-30):
Prior changes from version 3.8.8.1 (2015-01-20):
Fix a bug in the sorting logic, present since version 3.8.4, that can cause output to appear in the wrong order on queries that contains an ORDER BY clause, a LIMIT clause, and that have approximately 60 or more columns in the result set. Ticket f97c4637102a3ae72b79.
Prior changes from version 3.8.8 (2015-01-16):
A complete list of SQLite releases in a single page is also available. A detailed history of every check-in is available at http://www.sqlite.org/src/timeline.