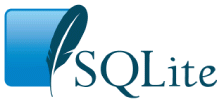 Small. Fast. Reliable.
Choose any three.
SQLite Release 3.8.11.1 On 2015-07-29
Restore an undocumented side-effect of PRAGMA cache_size: force the database schema to be parsed if the database has not been previously accessed.
Fix a long-standing problem in sqlite3_changes() for WITHOUT ROWID tables that was reported a few hours after the 3.8.11 release.
SQLITE_SOURCE_ID: "2015-07-29 20:00:57 cf538e2783e468bbc25e7cb2a9ee64d3e0e80b2f"
SHA1 for sqlite3.c: 3be71d99121fe5b17f057011025bcf84e7cc6c84
Prior changes from version 3.8.11 (2015-07-27):
A complete list of SQLite releases in a single page is also available. A detailed history of every check-in is available at http://www.sqlite.org/src/timeline.