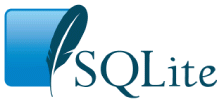 Small. Fast. Reliable.
Choose any three.
SQLite Release 3.9.2 On 2015-11-03
Fix the schema parser so that it interprets certain (obscure and ill-formed) CREATE TABLE statements the same as legacy. Fix for ticket ac661962a2aeab3c331
Fix a query planner problem that could result in an incorrect answer due to the use of automatic indexing in subqueries in the FROM clause of a correlated scalar subqueries. Fix for ticket 8a2adec1.
SQLITE_SOURCE_ID: "2015-11-02 18:31:45 bda77dda9697c463c3d0704014d51627fceee328"
SHA1 for sqlite3.c: 1c4013876f50bbaa3e6f0f98e0147c76287684c1
Changes carried forward from version 3.9.1 (2015-10-16):
Fix the json1 extension so that it does not recognize ASCII form-feed as a whitespace character, in order to comply with RFC-7159. Fix for ticket 57eec374ae1d0a1d
Add a few #ifdef and build script changes to address compilation issues that appeared after the 3.9.0 release.
Changes carried forward from version 3.9.0 (2015-10-14):
A complete list of SQLite releases in a single page and a chronology are both also available. A detailed history of every check-in is available at SQLite version control site.