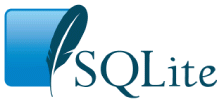 Small. Fast. Reliable.
Choose any three.
SQLite Release 3.8.10.2 On 2015-05-20
Fix an index corruption issue introduced by version 3.8.7. An index with a TEXT key can be corrupted by an INSERT into the corresponding table if the table has two nested triggers that convert the key value to INTEGER and back to TEXT again. Ticket 34cd55d68e0
SQLITE_SOURCE_ID: "2015-05-20 18:17:19 2ef4f3a5b1d1d0c4338f8243d40a2452cc1f7fe4"
SHA1 for sqlite3.c: 638abb77965332c956dbbd2c8e4248e84da4eb63
Prior changes from version 3.8.10.1 (2015-05-09):
Prior changes from version 3.8.10 (2015-05-07):
A complete list of SQLite releases in a single page is also available. A detailed history of every check-in is available at http://www.sqlite.org/src/timeline.