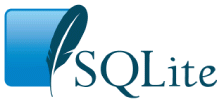 Small. Fast. Reliable.
Choose any three.
SQLite Release 3.14.1 On 2016-08-11
A performance enhancement to the page-cache "truncate" operation reduces COMMIT time by dozens of milliseconds on systems with a large page cache.
Fix to the --rbu option of sqldiff.

Hashes:

SQLITE_SOURCE_ID: "2016-08-11 18:53:32 a12d8059770df4bca59e321c266410344242bf7b"
SHA1 for sqlite3.c: d545b24892278272ce4e40e0567d69c8babf12ea
Changes carried forward from version 3.14 (2016-08-08):
A complete list of SQLite releases in a single page and a chronology are both also available. A detailed history of every check-in is available at SQLite version control site.