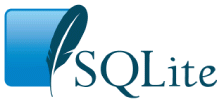 Small. Fast. Reliable.
Choose any three.
SQLite Release 3.7.15.2 On 2013-01-09
Fix a bug, introduced in version 3.7.15, that causes an ORDER BY clause to be optimized out of a three-way join when the ORDER BY is actually required. Ticket 598f5f7596b055
SQLITE_SOURCE_ID: "2013-01-09 11:53:05 c0e09560d26f0a6456be9dd3447f5311eb4f238f"
SHA1 for sqlite3.c: 5741f47d1bc38aa0a8c38f09e60a5fe0031f272d
A complete list of SQLite releases in a single page and a chronology are both also available. A detailed history of every check-in is available at SQLite version control site.