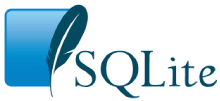 *** DRAFT ***
SQLite Release 3.15.0 (Pending)
Added support for row values.
Added the "modeof=filename" URI parameter on the unix VFS
Added support for SQLITE_DBCONFIG_MAINDBNAME.
Enhancements to the command-line shell:

Add the ".testcase" and ".check" dot-commands.
Added the --new option to the ".open" dot-command, causing any prior content in the database to be purged prior to opening.

Enhance the fts5vocab virtual table to handle "ORDER BY term" efficiently.
Miscellaneous micro-optimizations reduce CPU usage by more than 2% on common workloads.

Bug Fixes:

The multiply operator now correctly detects 64-bit integer overflow and promotes to floating point in all corner-cases. Fix for ticket 1ec41379c9c1e400.
Correct handling of columns with redundant unique indexes when those columns are used on the LHS of an IN operator. Fix for ticket 0eab1ac759.
A complete list of SQLite releases in a single page and a chronology are both also available. A detailed history of every check-in is available at SQLite version control site.
*** DRAFT ***