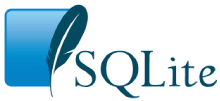 Small. Fast. Reliable.
Choose any three.
SQLite Release 3.8.8 On 201?-??-?? (3.8.8)
Reduce the number of memcpy() operations involved in balancing a b-tree, for 3.2% overall performance boost.
Ensure durability following a power loss with "PRAGMA journal_mode=TRUNCATE" by calling fsync() right after truncating the journal file.
Improvements to cost estimates for the skip-scan optimization.
Disable the use of the strchrnul() C-library routine unless it is specifically enabled using the -DHAVE_STRCHRNULL compile-time option.
The automatic indexing optimization is now capable of generating a partial index if that is appropriate.
Improvements to the effectiveness and accuracy of the likelihood(), likely(), and unlikely() SQL hint functions.
Added the SQLITE_ENABLE_API_ARMOR compile-time option.
A complete list of SQLite releases in a single page is also available. A detailed history of every check-in is available at http://www.sqlite.org/src/timeline.