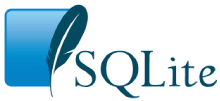 *** DRAFT ***
SQLite Release 3.10.0 On 2016-00-00
General improvements:

Added support for LIKE, GLOB, and REGEXP operators on virtual tables.
Enhance the PRAGMA cache_spill statement to accept a 32-bit integer parameter which is the threshold below which cache spilling is prohibited.
On unix, if a symlink to a database file is opened, then the corresponding journal files are based on the actual filename, not the symlink name.
Added the "--transaction" option to sqldiff.
Added the sqlite3_db_cacheflush() interface.
Added the sqlite3_strlike() interface.
Many small performance optimizations.

Portability enhancements:

Work around a sign-exension bug in the optimizer of the HP C compiler on HP/UX.

Enhancements to makefiles:

Added the --enable-editline option to the various autoconf-generated configure scripts.
Omit all use of "awk" in the makefiles, to make building easier for MSVC users.

Important fixes:

Fix inconsistent integer to floating-point comparison operations that could result in a corrupt index if the index is created on a table column that contains both large integers and floating point values of similar magnitude. Ticket 38a97a87a6.
Fix an infinite-loop in the query planner that could occur on malformed common table expressions.
Various bug fixes in the sqldiff tool.
A complete list of SQLite releases in a single page and a chronology are both also available. A detailed history of every check-in is available at SQLite version control site.
*** DRAFT ***