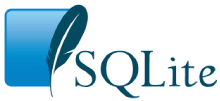 *** DRAFT ***
SQLite Release 3.8.10 On 2015-06-00
Added the sqldiff.exe utility program for computing the differences between two SQLite database files.
Performance optimizations for sorting and "PRAGMA integrity_check"
Fix many obscure problems discovered while SQL fuzzing
Identify all methods for important objects in the interface documentation.
A complete list of SQLite releases in a single page is also available. A detailed history of every check-in is available at http://www.sqlite.org/src/timeline.
*** DRAFT ***