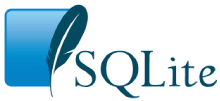 Small. Fast. Reliable.
Choose any three.
SQLite Release 3.8.5 On 2014-06-?? (3.8.5)
Added support for sorting subsets of the result when the result comes out of the query engine already partially sorted.
Enhance the query planner so that it always prefers an index that uses a superset of WHERE clause terms relative to some other index.
Added the SQLITE_TESTCTRL_BYTEORDER test control.

Bug Fixes:

OFFSET clause ignored on queries without a FROM clause. Ticket 07d6a0453d
Assertion fault on queries involving expressions of the form "x IN (?)". Ticket e39d032577.
Incorrect column datatype reported. Ticket a8a0d2996a
Duplicate row returned on a query against a table with more than 16 indices, each on a separate column, and all used via OR-connected constraints. Ticket 10fb063b11
Partial index causes assertion fault on UPDATE OR REPLACE. Ticket 2ea3e9fe63
Crash when calling undocumented SQL function sqlite_rename_parent() with NULL parameters. Ticket 264b970c43
ORDER BY ignored if the query has an identical GROUP BY. Ticket b75a9ca6b0
A complete list of SQLite releases in a single page is also available. A detailed history of every check-in is available at http://www.sqlite.org/src/timeline.