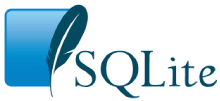 *** DRAFT ***
SQLite Release 3.8.12 On 2015-11-01
New Features And Enhancements:

The CREATE VIEW statement now accepts an optional list of column names following the view name.
Added support for indexes on expressions.
Added support for table-valued functions in the FROM clause of a SELECT statement.
Added support for eponymous virtual tables.
Added the json1 extension module in the source tree.
A VIEW may now reference undefined tables and functions when initially created. Missing tables and functions are reported when the VIEW is used in a query.
The query planner is now able to use partial indexes that contain AND-connected terms in the WHERE clause.
The sqlite3_analyzer.exe utility is updated to report the depth of each btree and to show the average fanout for indexes and WITHOUT ROWID tables.

Other changes:

The sqlite3_memory_alarm() interface, which has been deprecated and undocumented for 8 years, is changed into a no-op.

Fixes:

Added a memory barrier in the implementation of sqlite3_initialize() to help ensure that it is thread-safe.
Fix the OR optimization so that it always ignores subplans that do not use an index.
Do not apply the WHERE-clause pushdown optimization on terms that originate in the ON or USING clause of a LEFT JOIN. Fix for ticket c2a19d81652f40568c.
A complete list of SQLite releases in a single page is also available. A detailed history of every check-in is available at http://www.sqlite.org/src/timeline.
*** DRAFT ***