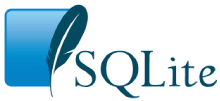 Small. Fast. Reliable.
Choose any three.
SQLite Release 3.8.4.2 On 2014-03-26 (3.8.4.2)
Fix a potential buffer overread that could result when trying to search a corrupt database file.
A complete list of SQLite releases in a single page is also available. A detailed history of every check-in is available at http://www.sqlite.org/src/timeline.