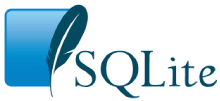 *** DRAFT ***
SQLite Release 3.22.0 On 2018-01-04
Query planner enhancements.

The optimization of using an index to quickly compute an aggregate min() or max() is extended to work with indexes on expressions.
The decision of whether to implement a FROM-clause subquery as a co-routine or using query flattening now considers whether the result set of the outer query is "complex" (if it contains functions or expression subqueries). A complex result set bias the decision toward the use of co-routines.
A complete list of SQLite releases in a single page and a chronology are both also available. A detailed history of every check-in is available at SQLite version control site.
*** DRAFT ***