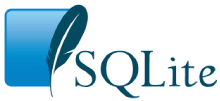 *** DRAFT ***
SQLite C Interface
Database Connection Configuration Options
#define SQLITE_DBCONFIG_LOOKASIDE             1001 /* void* int int */
#define SQLITE_DBCONFIG_ENABLE_FKEY           1002 /* int int* */
#define SQLITE_DBCONFIG_ENABLE_TRIGGER        1003 /* int int* */
#define SQLITE_DBCONFIG_ENABLE_FTS3_TOKENIZER 1004 /* int int* */
#define SQLITE_DBCONFIG_ENABLE_LOAD_EXTENSION 1005 /* int int* */

These constants are the available integer configuration options that can be passed as the second argument to the sqlite3_db_config() interface.
New configuration options may be added in future releases of SQLite. Existing configuration options might be discontinued. Applications should check the return code from sqlite3_db_config() to make sure that the call worked. The sqlite3_db_config() interface will return a non-zero error code if a discontinued or unsupported configuration option is invoked.
SQLITE_DBCONFIG_LOOKASIDE

SQLITE_DBCONFIG_ENABLE_FKEY

SQLITE_DBCONFIG_ENABLE_TRIGGER

SQLITE_DBCONFIG_ENABLE_FTS3_TOKENIZER

SQLITE_DBCONFIG_ENABLE_LOAD_EXTENSION
See also lists of Objects, Constants, and Functions.
*** DRAFT ***